Unfortunately, most of my books this month were on the Kindle, making for a rather unimpressive photo
February Round Up
February has proved to be an excellent reading month for me - I had a lot of 3 & 4 star books. I read a rather large number (at least for me) of varied books, hitting a total of 13 books this month. This means that I am 6 books ahead of schedule to meet my 100 books in 2017 target. This gives me a nice buffer for months like May where I will be studying for summer exams. I've had a fair amount more time on my hands than last month, now that my exams are fully over and I've settled back into the swing of normal university life. I've been doing a number of new reading related things like writing book reviews on Amazon and joining Netgalley (if you want to know more about that
click here
).
My February reading includes a number of new, highly anticipated releases like Caraval, some old favourites that I've revisited like A Darker Shade of Magic, and a few ARC's of the heard of and the unheard of varieties. I've also tried some historical fiction, a genre I rarely frequent, in the form of The Man Who Won The World, and a collection of comic strips by Sarah Andersen. I've also preordered a number of books including A Court of Wings and Ruin, and Assassin's Fate, and ordered the March book box from Fairyloot, something I've never done before since they are reasonably pricey. I'm super excited about that arriving!
I had a rather large influx of books this month - I had my 20th birthday and so received and bought for myself a few books in honour of that. Then I got paid for a couple of events I had worked at, so a bit more book money, and it just seemed like lots of wonderful releases all caught my eye at once. You can check out my freshly heaving
shelves here.
Like last month, I'll provide a link to my review, a rating, and a short overview of the plot and my thoughts for each book I've read this month. Books are listed chronologically in the order that I read them. I've also highlighted my favourite read of February!
Spotlight read of the month:
Ariadnis, Josh Martin



Joomia and Aula are Chosen. They will never be normal. They can never be free.





On the last island on Erthe, Chosen Ones are destined to enter Ariadnis on the day they turn eighteen. There, they must undertake a mysterious and deadly challenge. For Joomia and Aula, this means competing against each other, to end the war that has seethed between their cities for nine generations.





But how you prepare for a task you know nothing certain about? Nothing, except that you must win, at whatever cost, or lose everything.
Rating:
4/5
Review
An outstanding debut novel by Martin, Ariadnis is about love, strength, duty, betrayal, family, and growing into yourself. Joomia and Aula are Chosen Ones, destined to undertake a challenge to prove their, and their city's, worth. Aula lives in Athenas, the city of industry and technology that thrives above the cliff, with her best friend, mechanic and daughter of a prophet, Etain. Joomia resides in Metis, the city of trees and nature built into the nine trees below the cliff, with her adopted brother (of sorts) Taurus.
Aula is strong, bull-headed with anger in her veins. Her powers revolve around strength and speed. Joomia is more meek, unsure of herself, and the more obedient one of the two. Her powers are to do with nature. Ariadnis is a novel crafted with delightful prose, charming (yet sometimes annoying) characters, and an excellent plot full of twists and turns. It is also a diverse read in terms of character race and sexuality, so that's a lovely bonus.
Other reads: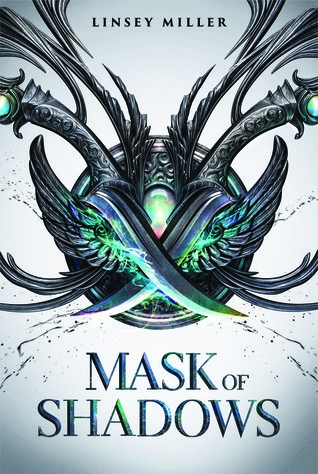 Mask of Shadows
Linsey Miller
Rating:
3/5
Review to come, ARC copy
Sallot Leon is a thief who enters a competition to become an assassin for the Queen. Miller's debut novel is decently written with lots of politics, intrigue, and murder, but it suffers from lack of clear worldbuilding and reliance upon sexist stereotypes to develop Sal's identity. Recommended for classic fantasy readers.
Big Mushy Happy Lump
Sarah Andersen
Rating:
4/5
Review
An adorable and thoughtful collection of comic strips that you have probably seen floating around the internet, Big Mushy Happy Lump is hilariously relatable. There's a mixture of one-page strips and longer comics covering topics ranging from cats to jumper stealing to paying bills.
Gilded Cage
Vic James
Rating:
3/5
Review
There are the Equals, the nobility with magic-based powers called the Skill, and then there is everyone else who lives in servitude. Luke must spend his "slavedays" in a slave town, apart from his sisters who serve the most powerful family in England, the Jardines. This book built on a decent idea executed in a satisfactory fashion, but suffers from too many POV's.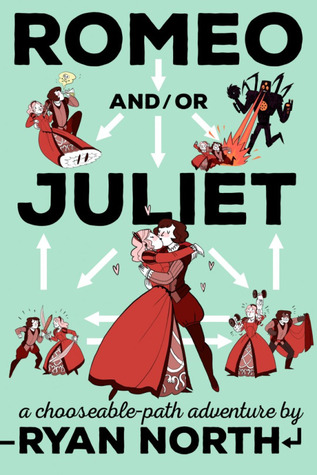 Rome and/or Juliet
Ryan North
Rating:
4/5
Review
This choose your own path adventure is jam packed with hilarious plotlines, gorgeous illustration, and bundles of fun. Readthroughs have included giant robots in Verona, pirate Juliet, Juliet murdering Romeo and then teaming up with Ophelia to enslave the entire world, and Romeo becoming a maid. Awesome fun for yourself and friends!
The Man Who Won The World
O. E. Boroni
Rating:
2/5
Review
Choi Jiyong, son of Choi Muyeol, works at a local market and tavern when one day he meets Yi Haekang, Princess of the Kingdom of Jihye who is in a crisis. The Man Who Won The World is the start of something very long and epic so this novel is a mostly foundational. As such it is rather slow going and lacking in excitement.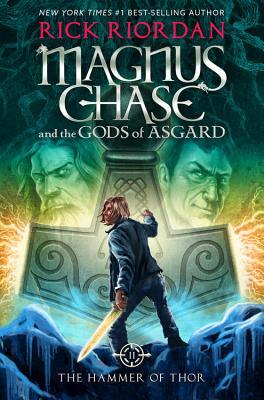 The Hammer of Thor, Magnus Chase & The Gods of Asgard #2
Rick Riordan
Rating:
3/5
Review
Better than it's predecessor but still smelling of Percy Jackson with a lick of paint, Magnus Chase and the Hammer of Thor is a decent, fun read. Featuring newcomer child of Loki, Alex and the returning cast, Magnus searches for the lost hammer of Thor. The Hammer of Thor is a decent read but it fails to deviate significantly from the typical Riordan template.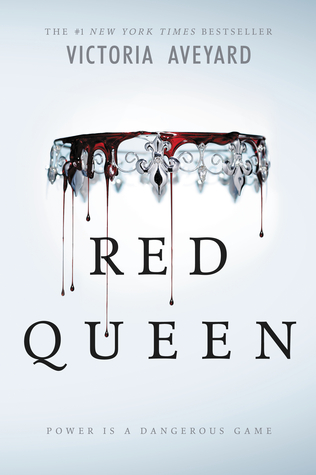 Red Queen
Victoria Aveyard

Rating:
3/5
Review
Red Queen is nothing you haven't read before (if you read a lot of Young Adult) but it is fun: Mare Barrow, seventeen and born into poverty is thrust into the midst of her enemies and finds a revolution. There's a woman pulled from poverty because she is special, she wears ballgowns and goes to lessons, and there's a country on the edge of war with itself and its own injustice.
Brother's Ruin
Emma Newman
Rating:
3/5
Review
Brother's Ruin was short, sweet, and over before I could really sink my teeth into it. There's a quasi-Victorian setting, a hint of magic, and a girl, Charlotte Gunn: artist, fiancee, and dutiful daughter and sibling. To save her family from the debt collectors, Charlotte hatches a plan involving her brother, the magus, some breaking and entering, and a hilarious bit of swindling.
Mercury in Retrograde
Merethe Walther
Rating:
4/5
Review
Mercury in Retrograde has unpredictable action, unbelievable heists, and an unlikely crew of rag-tag criminals that I grew to love. It's funny, delightful, made my heart race in parts, and tackled some difficult issues like human trafficking and slavery.
Caraval
Stephanie Garber
Rating:
4/5
Review
I approached highly acclaimed Caraval as cautiously as one would (I imagine) approach a cornered wild animal. Caraval is a delightful book; It has charming (and monstrous) characters and strong messages about love, commitment, and becoming strong and discovering who you are and what you want. Is it as good as The Night Circus? No. Is it good? Yes.
A Darker Shade of Magic
V. E. Schwab
Rating:
5/5
Review
I would have made this my read of the month, but it being a reread for about the fourth time, I felt I should feature something new and more unknown. This book is simply stunning. It epitomises what fantasy fiction should be about: wonder, intrigue, deception, and most of all, magic. I would marry Delilah Bard without a second thought.
The White Hare
Michael Fishwick
Rating:
3/5
Review
Fourteen year old Robbie commits arson. His father decides the best move is to take the new family to the countryside, to the village where he grew up. Anyone who enjoyed The Ocean at the End of the Lane or A Monster Calls will absolutely love this; Fishwick has nailed that interweaving of narrative threads about family, love, fear, loss, growing up, and wondering who you are and how you fit into the world.