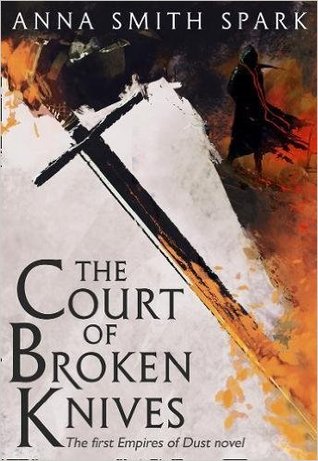 "This is Sorlost, the eternal, the Golden City. The most beautiful, the first, the last. The undying. The unconquered. The unconquerable.
The mummified heart of an empire of dust and desert villages, half forgotten by half the world. "
In the richest empire the world has ever known, the city of Sorlost has always stood, eternal and unconquered. But in a city of dreams governed by an imposturous Emperor, decadence has become the true ruler, and has blinded its inhabitants to their vulnerability. The empire is on the verge of invasion – and only one man can see it.




Haunted by dreams of the empire's demise, Orhan Emmereth has decided to act. On his orders, a company of soldiers cross the desert to reach the city. Once they enter the Palace, they have one mission: kill the Emperor, then all those who remain. Only from ashes can a new empire be built.




The company is a group of good, ordinary soldiers, for whom this is a mission like any other. But the strange boy Marith who walks among them is no ordinary soldier. Marching on Sorlost, Marith thinks he is running away from the past which haunts him. But in the Golden City, his destiny awaits him – beautiful, bloody, and more terrible than anyone could have foreseen.
* *
2 / 5
I read quite a few rave reviews for The Court of Broken Knives: it's a grimdark novel featuring battles and gods and guts and glory. It seemed to tout all the elements that I love in a fantasy series: drama, assassins, different factions and a cheeky bit of political skulduggery, and, most of all, epicness. Unfortunately, I didn't really get into The Court of Broken Knives. Most of it's flaws - too long, a bit verbose, weird writing style - can be attributed to being a debut novel or my own personal preference (because after Flame in the Mist I am so very done with short dramatic sentences). So maybe it was just preference, but I just was not engaged by this book.