Robin Hobb's Realm of the Elderlings books are my all-time favourite fantasy series
Five Upcoming Fantasy & Sci-fi Under-the-Radar Releases
Or, Five Books That Sound Really Cool That You Probably Haven't Heard Of


I get a good chunk of my reading recommendations from Goodreads and for some reason the majority of my friends on there read YA rather than adult fantasy or sci-fi. So to find those awesome adult / older teen fantasy novels (think Brandon Sanderson's Mistborn or The Way of Kings), I normally have to do a bit of digging, often at the back of a charity shop. So I've compiled a list of five fantasy and sci-fi novels coming out later this year that I've got my eye on that I don't think are particularly well known.
I've tried to keep this list more to the adult end of the spectrum, but with the kind of reading that I do there's always a bit of overlap between YA and fantasy novels. If you do like YA then check out my equivalent list for that
right here!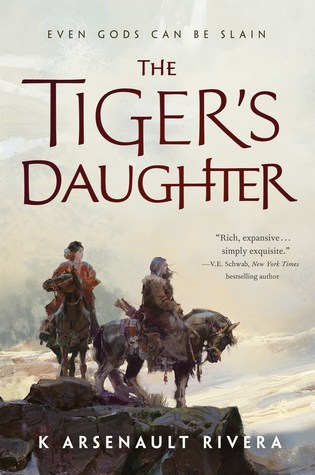 The Tiger's Daughter
K. Arsenault Rivera
Goodreads



Away on the silver steppes, the remaining tribes of nomadic Qorin retreat and protect their own, having bartered a treaty with the empire, exchanging inheritance through the dynasties. It is up to two young warriors, raised together across borders since their prophesied birth, to save the world from the encroaching demons.
The Tiger's Daughter looks like it has all the staples of a good fantasy novel. There's demons, nomadic people, a divine princess, and a mighty warrior (who may or may not be a woman, the synopsis is unclear). This book caught my eye mostly because of the cover, which is gorgeous, but also because it's listed under LGBT. I really haven't managed to read many adult fantasy novels prominently featuring gay relationships, so hopefully The Tiger's Daughter will change that!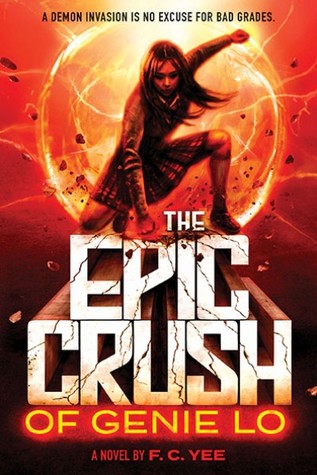 The Epic Crush of Genie Lo
F. C. Lee
The struggle to get into a top-tier college consumes sixteen-year-old Genie Lo's every waking thought. But when her sleepy Bay Area town comes under siege from hell-spawn straight out of Chinese folklore, her priorities are suddenly and forcefully rearranged.
This book just looks like fun. Judging by the cover, it's going to be slightly more teen than adult but I can live with that. The Epic Crush of Genie Lo is marketed a paranormal, mythical, magical realism type book with lots of epic fighting scenes, which is definitely right up my alley.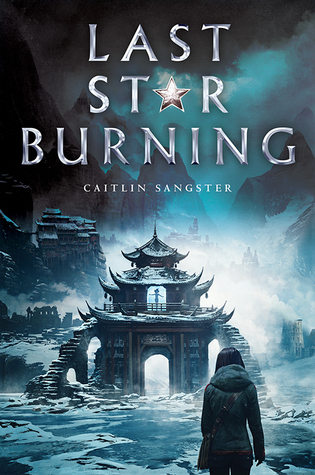 Last Star Burning
Caitlin Sangster
Sev has been branded a criminal since she was eight. That's the penalty for being the daughter of the woman who betrayed their entire nation.

Now her mother's body is displayed above Traitor's Arch, kept in a paralyzed half-sleep by the same plague that destroyed the rest of the world. And as further punishment, Sev must do hard labor to prove that she's more valuable alive than dead.
Now, I'm not normally a post-apocalyptic novel reader, but something about Last Star Burning grabbed me. The main character, Sev, is on the run through a world ravaged by a deadly plague with a man she barely knows and secrets she has to keep. I'm hoping this book will invigorate my interest in the post-apocalyptic genre, as it promises gorgeous worldbuilding and dark themes.
Warcross
Marie Lu
For the millions who log in every day, Warcross isn't just a game—it's a way of life. Struggling to make ends meet, teenage hacker Emika Chen works as a bounty hunter, tracking down players who bet on the game illegally. But the bounty hunting world is a competitive one, and survival has not been easy. Needing to make some quick cash, Emika takes a risk and hacks into the opening game of the international Warcross Championships—only to accidentally glitch herself into the action and become an overnight sensation.
Whilst that cover is a hideous eyesore, I'm hoping that Warcross will be a good virtual reality novel in the vein of Ready Player One, which I absolutely devoured. Whilst Lu is known as more of YA writer, I have enjoyed some of her previous works and I get the feeling this one might be a touch more adult. Either way, I'm always there for sci-fi books about hackers.
Godblind
Anna Stephens
The Mireces worship the bloodthirsty Red Gods. Exiled from Rilpor a thousand years ago, and left to suffer a harsh life in the cold mountains, a new Mireces king now plots an invasion of Rilpor's thriving cities and fertile earth.
This book had me the moment there were comparisons to Joe Abercrombie and Mark Lawrence, who have fuelled my current interest in grimdark fantasy. Godblind promises dark gods, religious cults, bloody sacrifices, and compelling characters. Whilst a couple of reviewers have warned against excessive violence, I'm definitely willing and eager to give this one a shot.
What fantasy and sci-fi releases are you looking forward to?